Introducing TeamBest
TeamBest is a multinational medical company founded in 1977 in Springfield, Virginia, USA. Our family of companies brings together a diverse range of knowledge from around the world to ensure customers will always have a clear and accurate answer. TeamBest is driven by one primary goal — to provide the best products and services to customers.
X
Web Site Under Construction
Please Check Back With Us in the Near Future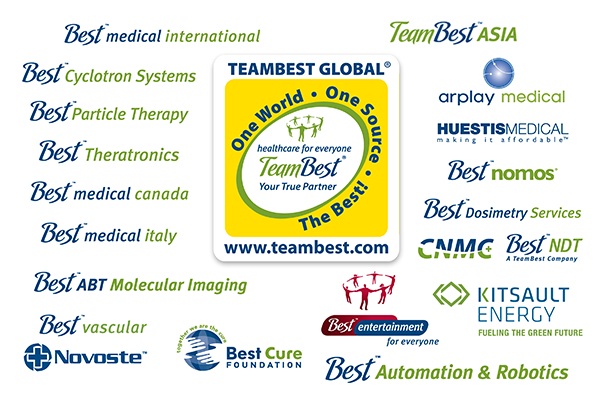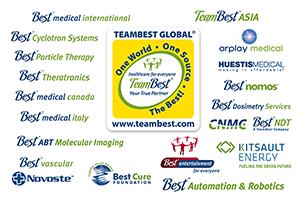 The TeamBest family of companies has been proudly developing, manufacturing, and delivering reliable medical equipment and supplies for more than 45 years. TeamBest includes over a dozen companies offering complementary products and services for brachytherapy, health physics, radiation oncology, blood irradiation, vascular therapy, imaging, and medical particle acceleration. TeamBest is the single source for an expansive line of life saving medical equipment and supplies. Our trusted team is constantly expanding and innovating to provide the most reliable and cutting edge medical equipment and supplies to the global healthcare and research industries.
TeamBest started as Best Medical International, which was founded in 1977 in Springfield, Virginia, USA by Indo-American engineer Krishnan Suthanthiran. Initially, Best Medical International employed only a handful of engineers and offered one high quality product, the Iridium-192 brachytherapy seed strand. Today, TeamBest employs hundreds of talented individuals and offers thousands of products and services. TeamBest's independently owned companies are proud to be represented in North America, Europe, Latin America, Africa, the Middle East, and Asia.
Everyone deserves the Best healthcare. Our goal is to work with medical professionals to provide the Best products and services. Our mission is to uphold our reputation for excellence in the healthcare field by developing, manufacturing and delivering cost-effective, high quality products to benefit patients around the world.