About Krishnan Suthanthiran, President of TeamBest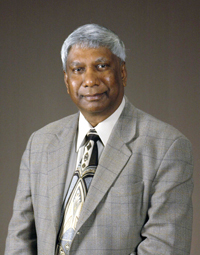 Krishnan Suthanthiran traveled to Canada from India in September 1969 after graduating with a Bachelor's Degree in Mechanical Engineering from University of Madras, India, to pursue his Master's Degree in Mechanical Engineering at Carleton University in Ottawa, Ontario. He arrived with a total of 400 Canadian Dollars. Subsequently, he received a National Research Council of Canada Research Assistantship which helped him to meet his financial needs. All of his college education was financed using his merit scholarship and Research Assistantship. He graduated with a Master´s Degree in Mechanical Engineering in 1971 from Carleton University. He moved to the United States in 1972 and worked as an Engineer Physicist at Howard University Hospital in Washington, DC, USA until 1978.
He has founded and invested hundreds of millions of US dollars globally during the past 40+ years, in medical products manufacturing, healthcare delivery, real estate, entertainment, and energy companies. His family of medical companies is known collectively as TeamBest...
X
Press Release Coming Soon
Please Stand By
The above press release (for July 1, 2020) was reissued on July 6 to correct a previous version containing the unfortunate misspelling of the Honorable Prime Minister Narendra Modi's first name ("Narinder" has been changed to "Narendra"). We apologize for this error and any offense it may have caused.